Youth Bank Project: First aid school
---
26.06.2018.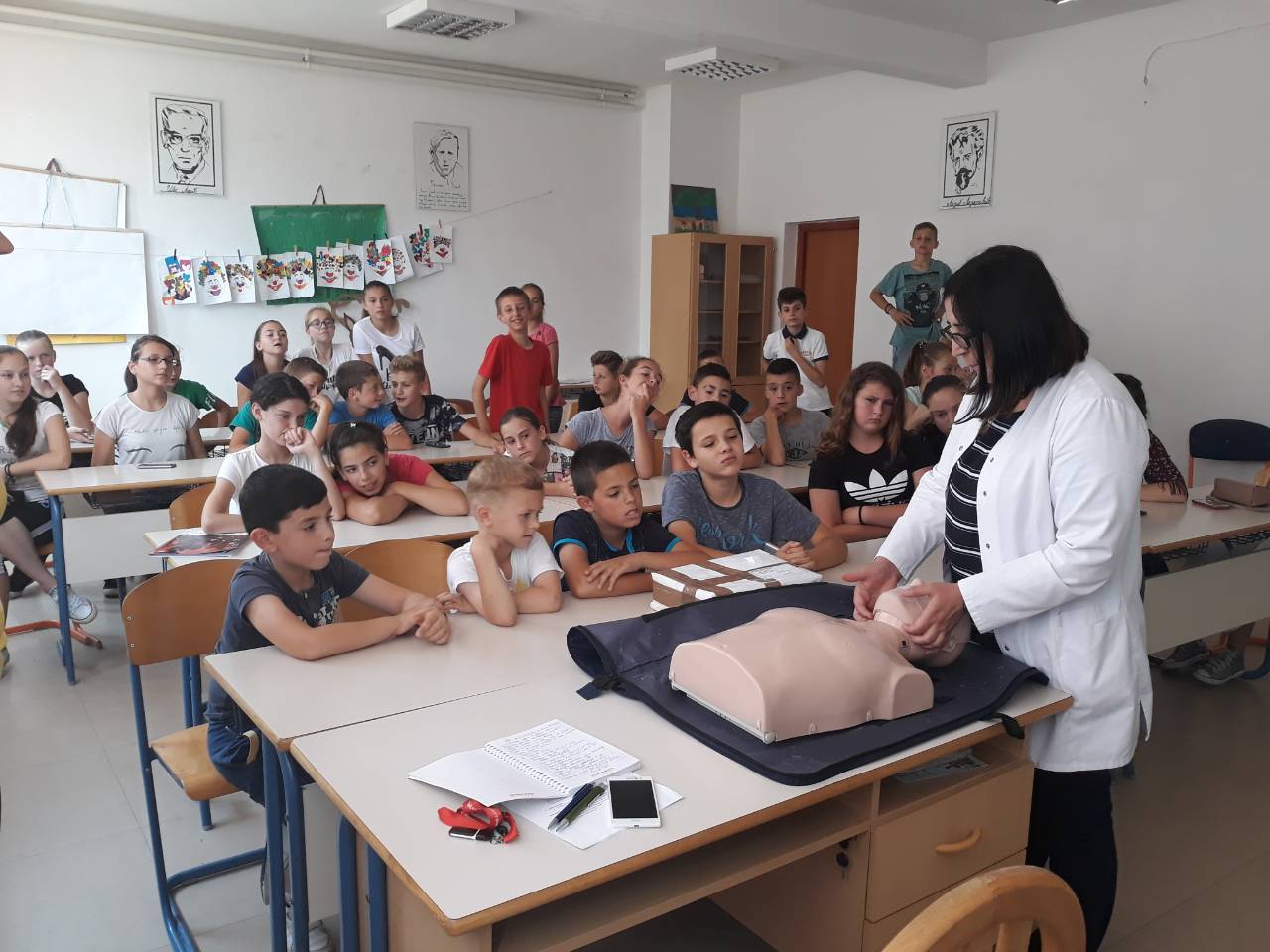 The realization of the project "First Aid School" is currently in progress in the municipality of Jezero. The initiators of the project and, at the same time, the team that realizes it are Diana Kačar, Milanka Vasiljević and Tanja Rosić, teachers of the Primary School "Vuk Karadžić" Jezero. Through their job they noticed how important it is that students, and then the rest of the inhabitants of the municipality of Jezero, learn the techniques of first aid, and so be ready to save somebody's life one day.
This is the first project implemented within the framework of the program of the Youth Bank Jezero, and this project is jointly supported by the Mozaik Foundation and the municipality of Jezero. Through the project, Elementary School in Jezero acquired a resuscitation doll and equipment for first aid, which can be used for further realization of first aid lectures in the future.
The project is supported by other donors, and we are especially grateful to the Doctor of the Ambulance in Jezero who gave lectures for pupils of the Elementary School in Jezero, and prepared them to be able to help their friends in situations of an accident.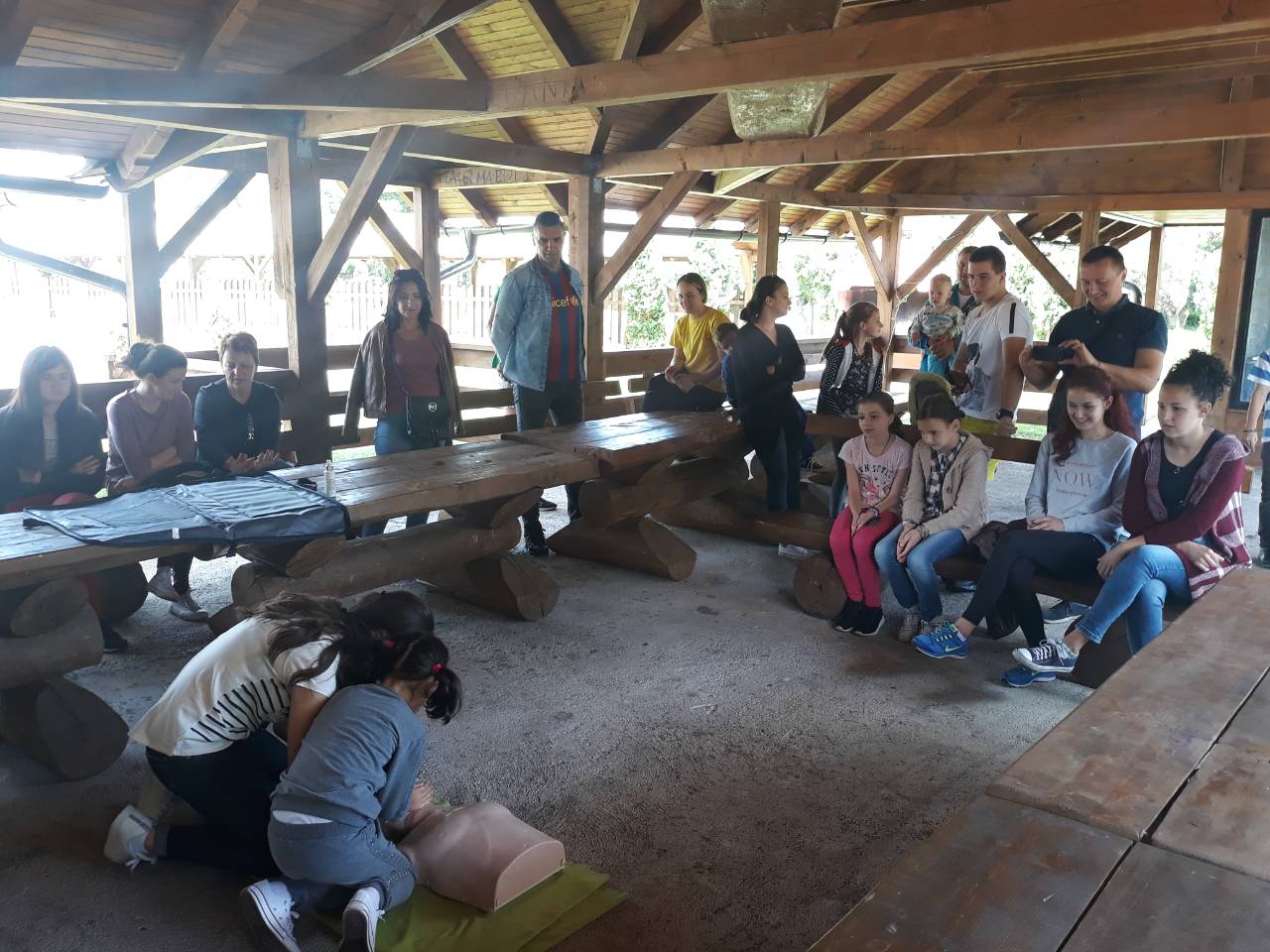 First lectures of "First Aid School" were held on June 21, 2018, for elementary school students. As early as June 24, 2018, in Teina Koliba, lectures were held for other residents of the municipality of Jezero, where mini-brochures were prepared by students. The realization of this project continues, and all those who were unable to attend one of these lectures will have the opportunity to attend one of the following.
More information about the project can be found on the link: https://www.lonac.pro/project/264
"You never know when you can find yourself in a situation to help someone and save someone's life."