Head of the Council of Europe Office, Drahoslav Štefanek, visited the municipality of Jezero
---
04.07.2018.
On July 3, 2018, Head of the Office of the Council of Europe, Drahoslav Štefanek visited the municipality of Jezero. About the work of the Council of Europe, we found out through the projects "Women in the Reconciliation Process in Bosnia and Herzegovina" and "Academy of Leaders", attended by the Mayor of the municipality of Jezero, Snežana Rižičić. With her active participation, the mayor met others with the municipality of Jezero, its beauties and problems it faces. The ambassador responded positively to our invitation and came to Jezero to get find about Jezero, the situation in the municipality and talk about possible joint projects.
One of the reasons we invited the ambassador was a visit to the only one Roma family living in Jezero municipality. Since the Municipality of Jezero is not able to independently support the life of its citizens, we are constantly working on the support of the life in the area of Jezero municipality through different projects. The topic of the meeting was the help and possibilities of housing care of the Beganović family.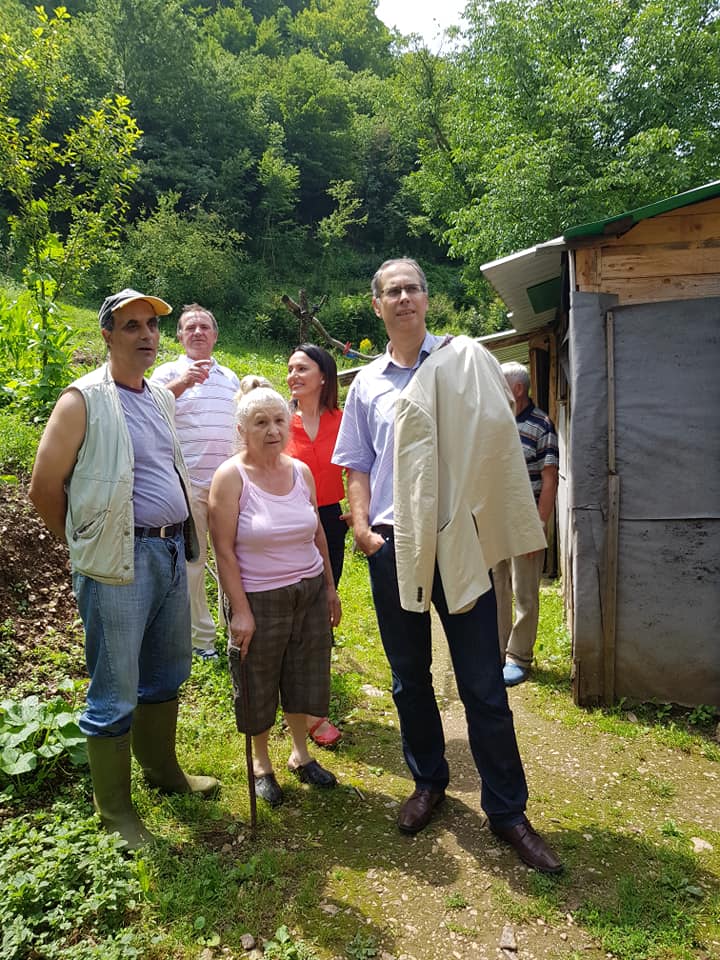 The conclusion of today's meeting is the delegation of the project for Greenhouse production and the involvement of the municipality of Jezero and the municipality of Jajce in the annual plan for the implementation of the projects of the Council of Europe.