Youth bank Jezero: Signed agreements with members of informal groups
---
04.06.2018.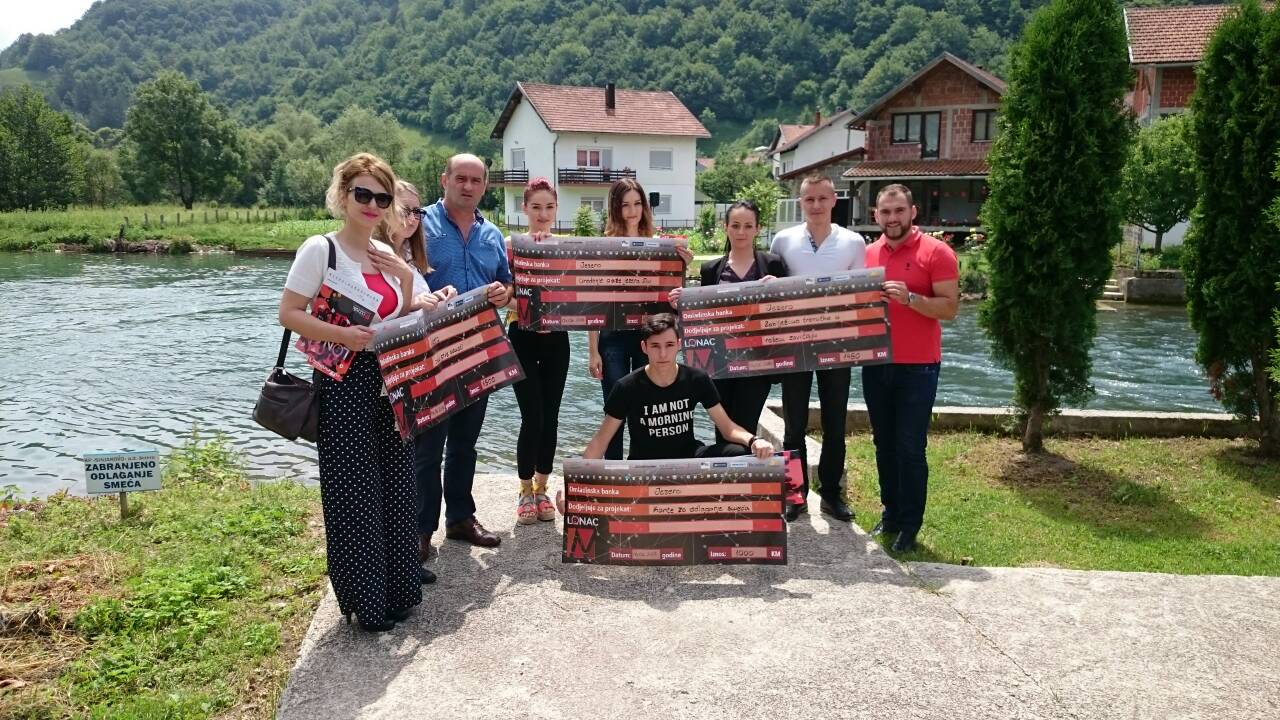 On June 04, 2018, in the building of Jezero municipality, Ceremony of signing contracts was held with members of informal youth groups whose projects are approved as part of Youth Bank Jezero program. Omladinska banka Jezero was founded on March 8, 2018 in the Municipality of Jezero as a result of cooperation between the municipality of Jezero and the Mozaik Foundation.
The application of the youth projects was possible until May 10, 2018, after which the board members decided whether to send the project to the campaign. From May 22 to May 28, 2018, online voting for the LONAC platform project was possible. On the territory of the Municipality of Jezero, four projects of informal groups were registered, all of which went through all the steps and satisfied the voting on the online campaign with over 50 votes. The projects will be realized in the area of Jezero municipality in the period from June 5 to September 15, 2018.
Projects that will make Jezero municipality this year more beautiful, more interesting and help to build local communities are:
Project description: The project plans to procure ten garbage cans that will be installed on the territory of Jezero municipality.
Supporters: Amel Ahmečković, Marija Milanović, Jelena Tomić.
Let's take note of the moments in our homeland
Project description: Through the project, we want to record moments in our community through photography, and enable young people to get to know the art of photography and parts of the municipality of Jezero through the workshop.
Supporters: Dražen Strugalović, Luka Vođević, Dragana Karaga.
Arranging the beach of Lake Đol
Project description: Jezero Đol, which has healthy water and represents the main swimming area for the inhabitants of the municipality and wider, does not have arranged coast.
The aim of this project is to arrange it by placing it with fine sand, setting the shower, bench and barbecue place.
Supporters: Marjana Erak, Milica Trivunčević, Nikolina Marić.
Project description: At a time when young people are more active in sports, staying by the river, working in risky places, various accidents can happen on a daily basis. Many students of primary and secondary schools, young people and adults do not have the knowledge of proper first aid.
Supporters: Tanja Rosić, Dajana Kačar, Milanka Vasiljević.