Study visit to Czech Republic
---
11.07.2019.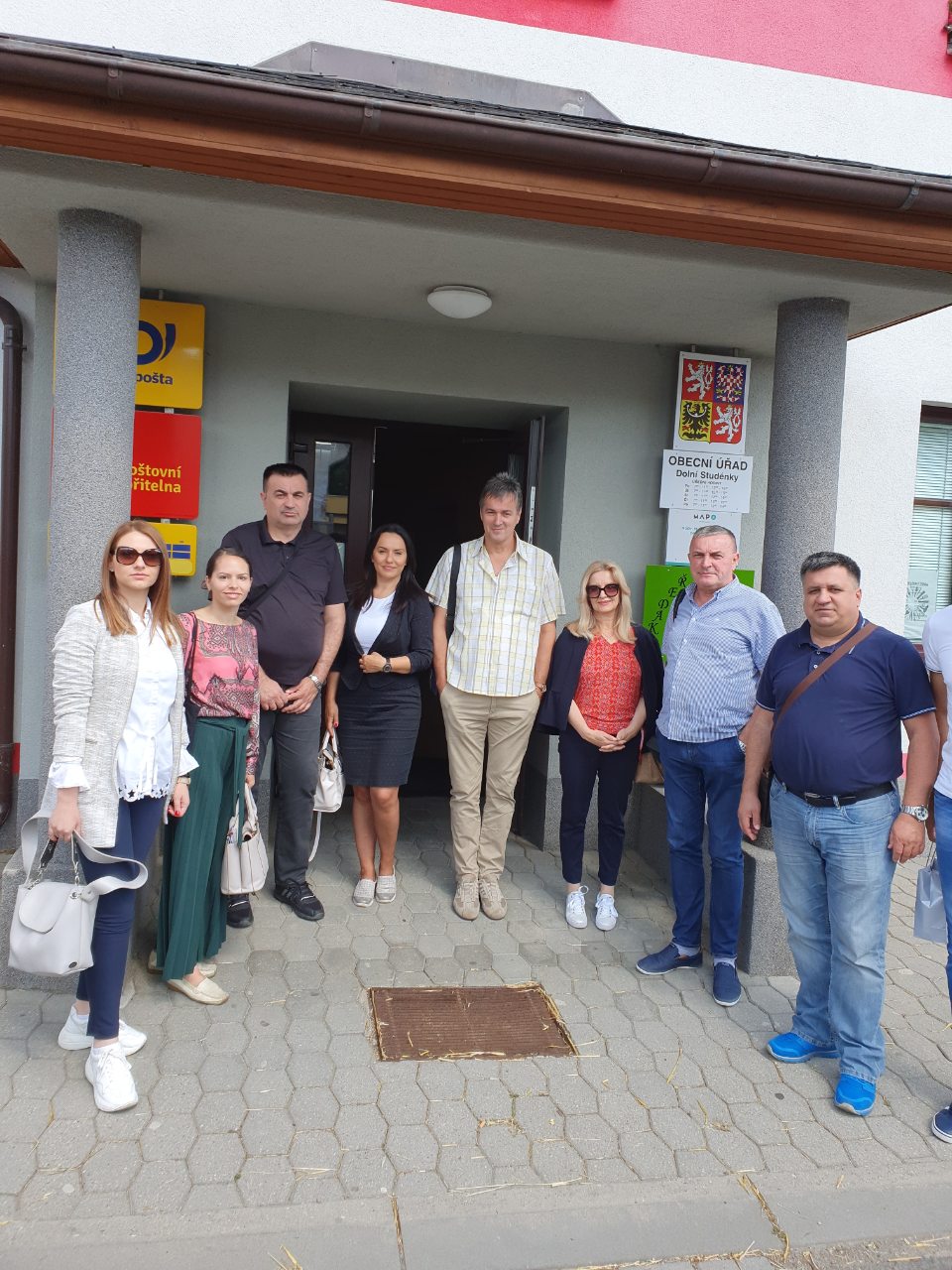 Representatives of Jezero municipality, Snežana Ružičić - The Mayor - and Suzana Klječanin, are in a study visit to the Czech Republic from July 8 to July 14, 2019. The study visit was organized as part of the People in Need project "Support for the Good Functioning of Municipal Self-Government in Bosnia and Herzegovina" funded by the Czech Republic through the Czech Development Agency.
The main goal of the visit is to exchange examples of good practice of projects and further development of specific plans for the implementation of micro projects aimed at supporting local authorities in increasing the efficiency and quality of the performance of public administration within the topics identified during the first professional visit to Bosnia and Herzegovina.
Besides Jezero municipality, participants of the project are municipalities Maglaj, Laktaši and Livno. Representatives of Maglaj municipality are Mahmutagić Mirsad - The Mayor - and Bešlagić Nermin, of Laktaši by Ranko Karapetrović - The Mayor - and Goran Vujaković and representatives of Livno are Luka Čelan - The Mayor - and Ivanka Karaula.
Representatives of the mentioned municipalities, during the study visit, have the opportunity to participate in seminars, workshops and visit important places. Some of them are: presentation about the participatory approach and renewable energy in municipalities; presentation about community-based composting andpublicawareness raising; presentation and sharing of experience with smart cities, villages and regions; presentation about good practices and the impact of constructions on interiors; discussion about water management and wastewater management; visit of a "Self-sufficient" villageKněžice; visit of a smart city Kolín; visit of thesmall hydropowerplantin Bohuslavice nad Vlárou; visit of therecyclingpark and landfill site in Rapotín; visit of the districtbiomass and cogeneration heatingplantin Slavičín.
Through the project, visit of experts from the Czech Republic to Bosnia and Herzegovina (Maglaj, Laktaši, Livno and Jezero municipalities) is planned.