Day of poetry in Jezero Municipality
---
30.09.2020.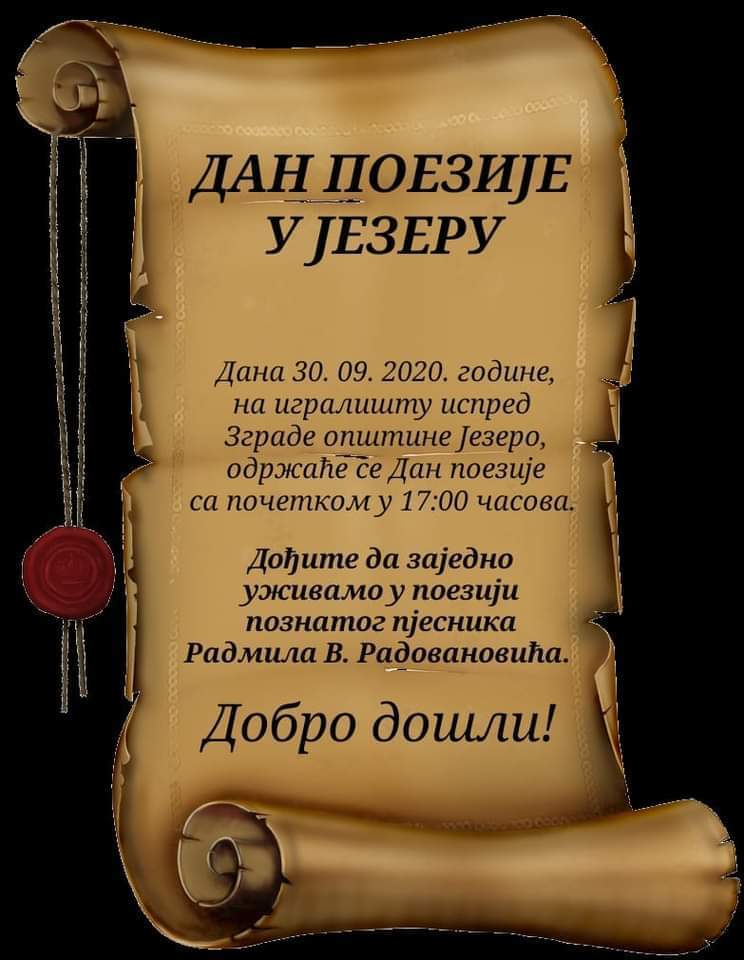 On September 30, 2020, starting at 17:00, at the playground in front of the Municipal Building in Jezero, the Day of Poetry was held.
Citizens od Jezero Municipality and the guests from the surrounding municipalitites came to enjoy in the poetry of the famous poet Radmilo V. Radovanović. During the event, all the measures prescribed by the Republic Headquarters for Emergency Situations were met. The event was organized by the members of Youth Bank Jezero with the support of Jezero Municipality and Foundation Mozaik.
Radmilo V. Radovanović was born on August 28, 1957 in Divin near Bileća. He acquired education in schools in Trebinje and Mostar. He has gotten a few significant awards. He is represented in numerous anthologies, magazines and anthologies. His poems have been translated to several languages. He lives in Mrkonjić Grad.