Signing the contract with the Ministry of Administration and Local Self-Government on co-financing projects
---
22.01.2020.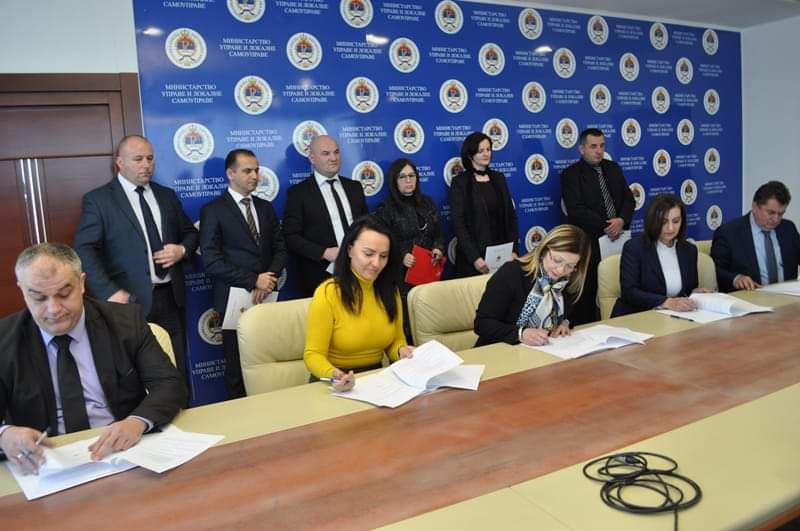 On January 22, 2020, the Mayor of Jezero Municipality, Ms. Snežana Ružičić, attended the Signing the contract on co-financing project for construction works for the sport hall in Jezero Municipality, in the amount of 15,000.00 KM.
The Signing was held in the Administrative Center of the Government of Republika Srpska, in the at the premises of the Ministry of Administration and Self-Government of Republika Srpska.
Besides Jezero Municipality, municipalities Osmaci, Lopare, Novo Goražde, Šamac, Pelagićevo, Kalinovik and Berkovići signed the contract for co-financing the projects of these local communities.
underdeveloped and markedly underdeveloped municipalities have the right of co-financing of projects which are not financed by the funds from the Republika Srpska Budget.