USA Ambassador, Eric Nelson, delivered NASA's letter to the Mayor of Jezero municipality, Ms. Snežana Ružičić
---
23.09.2019.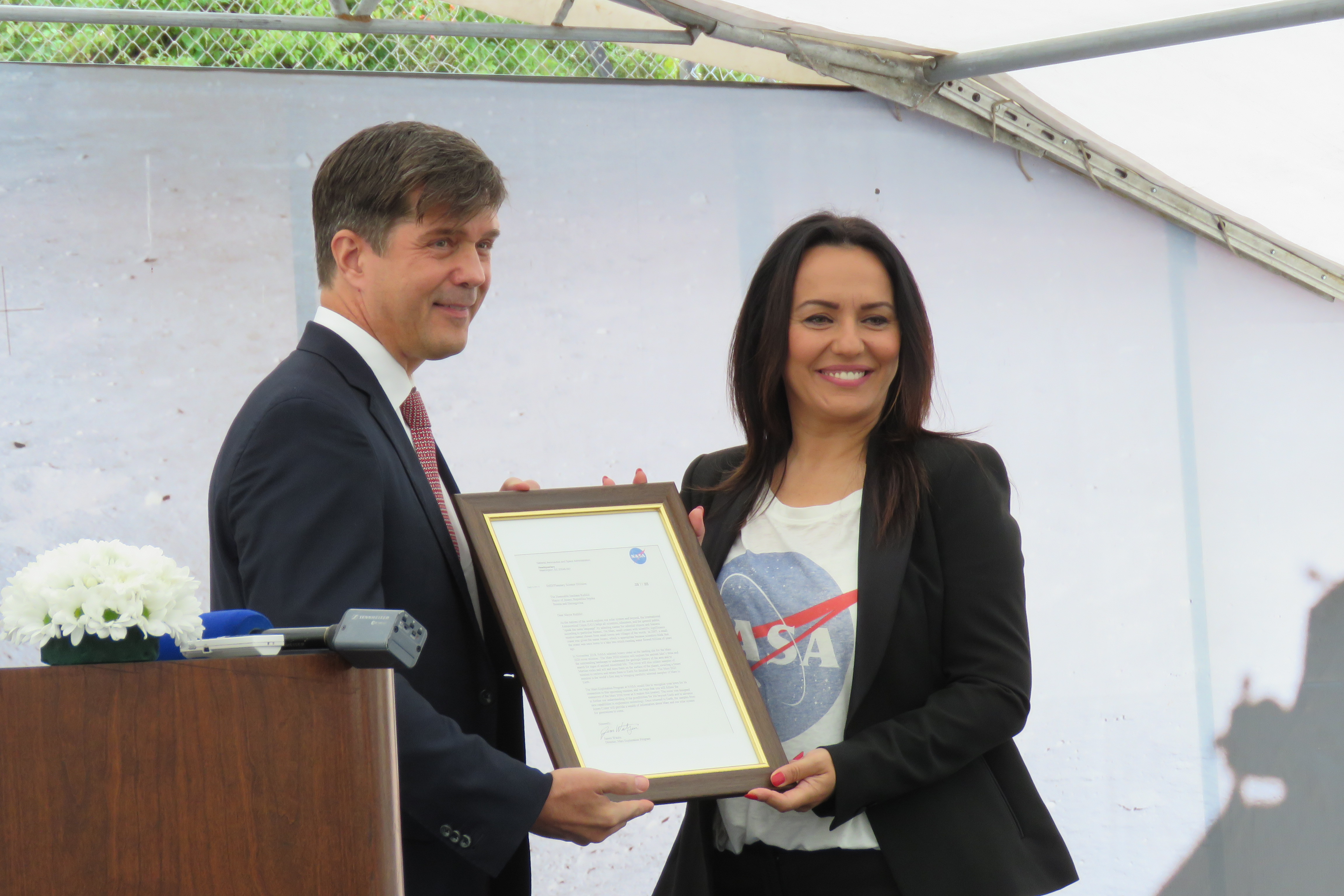 On September 23, 2019, the event was held of the official felivery of the NASA's letter to the Mayor of Jezero municipality, Ms. Snežana Ružičić.
The letter was delivered by the USA Ambassador in Bosnia and Herzegovina. Mr. Eric Nelson.
As a reminder, in November 2018, the NASA agency published the news that the location of the next important mission on Mars is Jezero Crater.
Since the Crater looks like the satelite view of Jezero municipality, the Crater was named after it.
Mars 2020 mission should officially begin in July 2020.